Desert Car Kings: the Hit Reality Show on the Discovery Channel Chronicling the Challenges, Adventures and Occasional Hijinx of Your Very Own Desert Valley Auto Parts.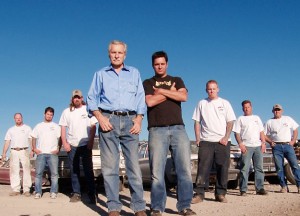 The series aired in 2011. For videos from the show, visit the Desert Car Kings fan site at Discovery Channel.
During the broadcast of the show, cars that were restored in the episodes were later auctioned through one of our sister companies, 5 Star Auto Auction. This ended in 2015. The crew now only work of private builds
If you'd like to see even more of Desert Valley Auto Parts, please visit our own DVAP YouTube channel.